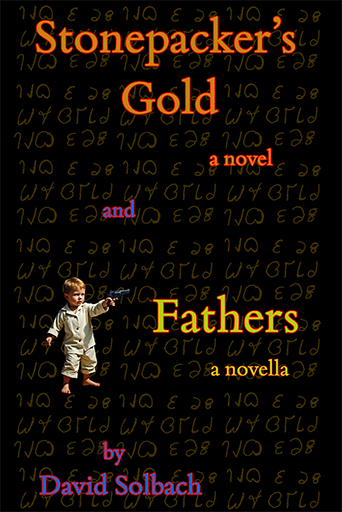 Stonepacker's Gold is the story of Willie Urgang's arrival in Salt Lake City, 1920. Fleeing a bad marriage back home in Kansas, he soon is drawn into a romance and thence into a convoluted struggle to obtain a stack of gold plates. So far as the Church of the Latter Day Saints is concerned, the plates are worth more than their weight, because they are rumored to be inscribed with the testimony of a certain Thomas Stonepacker, a contemporary of Samuel Brannan and Brigham Young. But the Mormon's department of dirty tricks is foiled by a wily band of Jesuits intent on melting the plates if they affirm Joseph Smith's revelations, or publishing them if otherwise. Among the historical figures who mix with fictional figures is Rafael Lopez, who disappeared into a mine in 1912 after killing half a dozen deputies. His body was never found, and it is revealed that he escaped the mine. Willie is abducted by Lopez into an underground scheme to defraud all the interested parties, including a gaggle of Masons. A faithful translation of Thomas Stonepacker's testimonial is included in an epilogue.
click here to buy the book
Kindle version now available!